There are many things that you have to think about when you are trying to make sure that there's no air coming in your house. Drafts are very bad during the summer and winter months because it is allowing the air in your house to transfer with the air that is outside. If you have air conditioning during a summer you do not want the cold air leaking outside because it will run up your electric bill have the air conditioner on trying to pull the outside. The same thing goes for the winter because you do not want your heat to leave your home. Here are some things that you want to take into consideration the next time you're trying to find an air leak in your home so that you'll be able to stop the air transfer from inside to outside.
This sounds really bad but in order to detect a draft you have to be able to measure the amount of air that is passing through a leak. One of the best ways to determine where the window or roof leak is coming from is to wait for a windy day. With the wind blowing strong, you'll be able to put your hand against the window or door in order to feel the cool air that is coming into the house. Once you determine where the air leak is around any door or window, you have to be prepared to fix it so that you do not lose heat. The best way to detect any type of drafting your home is to run your hand along every window and door in your home. If you feel any type of air transfer or cool breeze on your palm you will know that you have a draft and you need to get it fixed.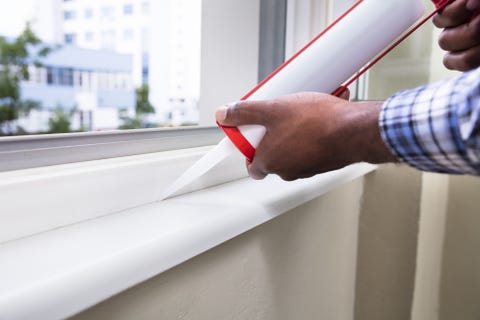 Once you've determined where the draft is then you will be able to determine what it's going to take to fix it. Some drafts come right through the window pane if you have an older house with older windows but that is a simple fix. You have to replace the windows or buy some window caulking to run around the window frame in order to stop the leak. Once you determine where the leak is you'll be able to run the caulking are on the window but you want to make sure that the windows is dry and the sun is shining in order to make a great seal. Around the doors you might want to think about getting some weather sealant or weather stripping. This will stop any and all drafts around your doors so that you'll be able to keep the air in your home.